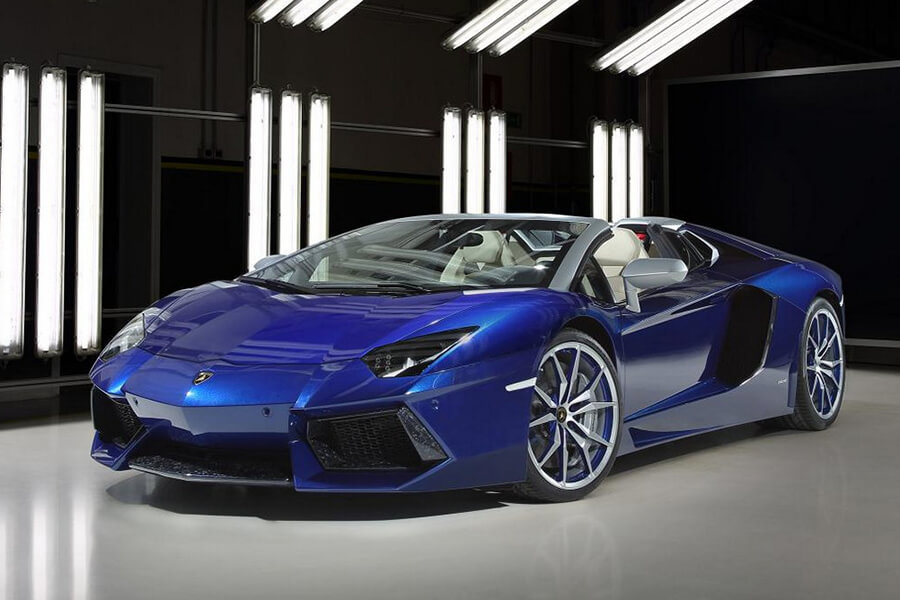 2014-10-10 09:10:39
While most people are content to pick the car that they want in the showroom and drive it off the lot as is, but now, more and more buyers have customization on their minds when they select a car. You could, of course, go the aftermarket route and choose all the custom mods that you want for your new ride, but chances are you would still be somewhat limited in what you can do. That is about to change, at least for owners of the Lamborghini Aventador (and eventually the Huracan), with the arrival of the Ad Personam program.
This is a program designed to take modification and personalization to the next level, and it all begins with the material that is cutting edge right now: carbon fiber. The material being used here, though, is a little different, it's a Lamborghini-patented carbon fibre.
The forged composite material, which was shown off when the car was on display at the Geneva Motor Show, will be used on a number of exterior components and details, with the hardtop in particular benefitting from the new material. The new carbon fiber material will also be found on the rear spoiler, air intakes, door entry sills, as well as on a number of different controls and instrument panel elements within the car.
Also part of the Ad Personam program is the color being used for various parts of the car. The hood, trunk, and bumpers will be part of the new two-tone color schemes used on the outside of the vehicle, with the bold color schemes also carried into the cabin. You may have already noticed the stunning shade of blue that the Aventador was sporting when it was on display. The official name of the color is Blue Sideris, although most people who saw it simply used the word "wow." Highlighting that brilliant blue is a Matte Silver used on the mirrors and hood.
To show how serious they are about the customization program, Lamborghini launched the Ad Personam Studio in Geneva. Aventador customers will now be able to customize their new ride in all kinds of different ways. They will be able to look at different materials and color samples that can then be mixed and matched to create a totally unique look. The studio will also allow users to see how the final car will look before the work actually begins
This is not something completely new for Lamborghini, as this level of customization is currently available to customers at their factory in Italy. As exciting as all of this is, people who want to get behind the wheel of the Aventador should not get too carried away. There will be a limited number of colors eligible for the customization process, which means you are unlikely to see a hot bubblegum pink Lambo on the road anytime soon.
Photo Credits: Lamborghini