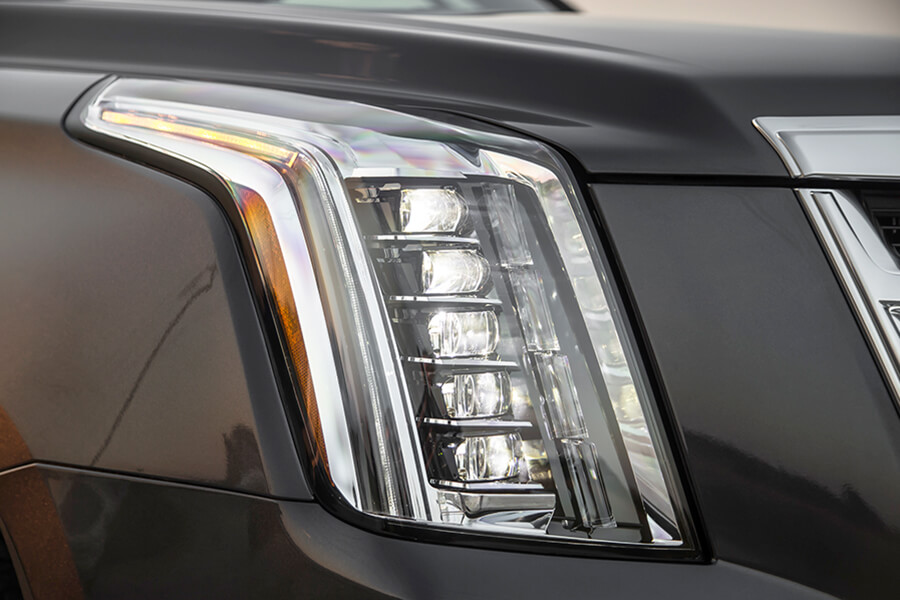 2014-09-10 09:09:29
In a recent blog post, we shared the results of a shocking study that found that the majority of all vehicles on the road today are outfitted with headlights that failed to properly illuminate roads at speeds of just 40 miles per hour. The results of the study had us wondering just what vehicle was the best of the best when it comes to headlight performance. Turns out Consumer Reports has the answer--it's the 2015 Cadillac Escalade!
About the Head Lamps
The 2015 Cadillac Escalade features LED headlights outfitted with crystal lenses. In the Consumer Reports road test, the headlights were capable of shining at an incredible distance of up to 400 feet away, even on just the low beam setting. Not only does this make the 2015 Cadillac Escalade the best new car that Consumer Reports has tested, but also the top performing vehicle of all time in terms of headlights. OEM head lamps for the Escalade reportedly cost $1250 for a single LED headlamp, so it's clear that you get what you pay for!
Facts about the Testing
Here are some details about how Consumer Reports tests headlights:
Testing is done on the low beam setting, due to the fact that drivers use high beams only about one-fourth of the time that they're behind the wheel at night.
Testing on vehicles over the last few years has indicated that the average vehicle's low beams shine only about 300 feet.
Based on the amount of time that it takes to stop when traveling at 60 miles per hour, most vehicle's headlights would either barely provide enough warning of an obstruction in the road to allow for adequate time to avoid an accident, or would fail to provide enough illumination to allow a driver to stop in time.
- All testing is done with completely clean windshields on a clear night when the moon is in the new moon phase. Testing is performed in complete darkness away from other vehicles when there is no precipitation. Conditions are controlled in order to ensure fairness for the tests.
Can't Afford a Caddie?
Of course, not everyone can afford to go out and spend the $87,000 required to purchase a 2015 Cadillac Escalade just to get the brightest, safest headlights on the road, but it is possible to boost your headlight performance. Upgrading to aftermarket projector headlights can help you see the road more clearly, without blinding oncoming traffic at night. ShopPMLIT.com has a wide selection of projector LED headlight replacements, with options for many makes and models of vehicles, including older cars, trucks, and SUVs. Shop our collection and see what's available to improve your nighttime visibility.
Reference:
http://www.foxnews.com/leisure/2015/06/15/cadillac-escalade-led-headlights-outshine-all-others/?intcmp=features
Photo Credit: Cadillac