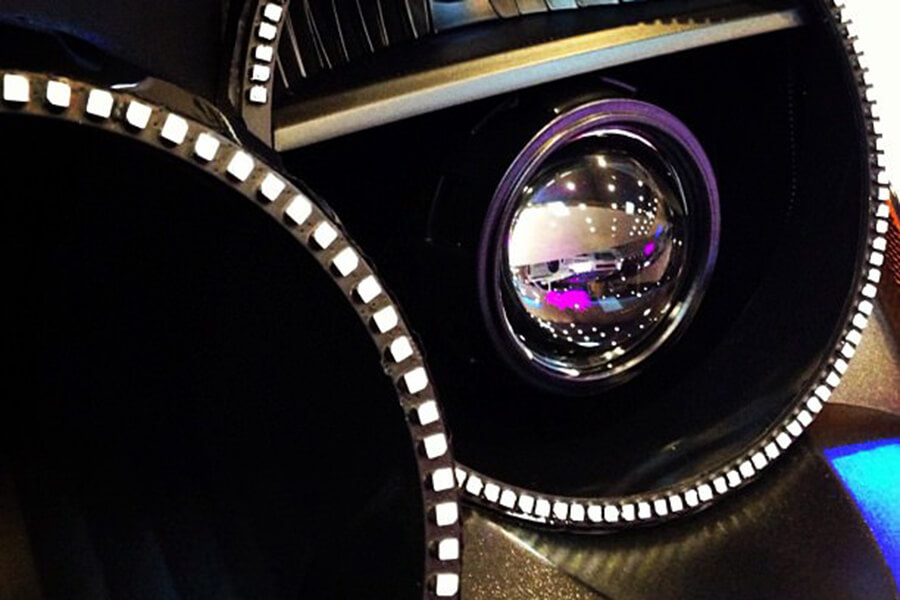 2014-06-10 09:06:51
Projector headlights are becoming manufacturers' standard design choice of headlight assembly. Usually, these projection headlights feature a type of slightly frosted glass called a fresnellens. More and more vehicle owners are swapping them out for new replacement headlight lenses, in order to enhance their vehicles. Read on to learn more about why and what you need to know before you consider aftermarket headlight lenses.
What's Wrong with the Fresnel Lens?
Even though nearly all U.S.automobiles are made with Fresnel lenses, these lights actually don't allow you to experience the full benefits of a projector headlight or an LED headlight. Because the lens is translucent, it actually diminishes the sharpness of the beam pattern. With so many people now opting for custom headlights with clear lenses in order to fully enjoy the look of projectors, some manufacturers are offering clear lenses in their headlights.Currently, the Acura TSX, and the Honda S2000 have clear lens headlights as OEM parts.It's likely that other automakers will follow suit in time, but for now, the only way to enjoy the benefits of clear lenses is to opt for aftermarket headlight lenses.
Benefits of Clear Lenses
Choosing to upgrade your vehicle with clear lenses for your headlights can provide you with a number of benefits, including: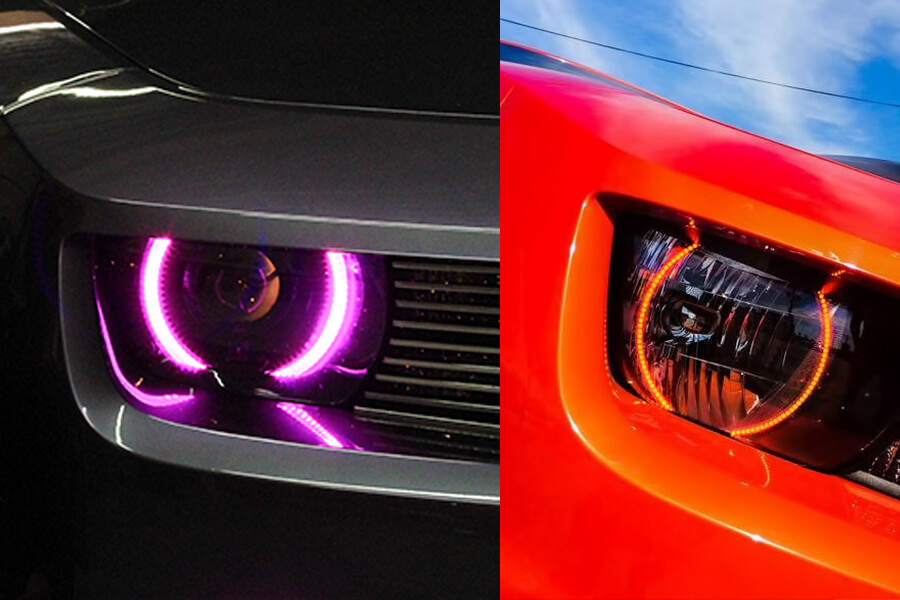 Sharper Illumination The beam pattern will be better defined, so that there is much more of a noticeable difference between where the light from the headlight beam stops and the darkness around it begins.
Added Color Clear lenses produce a stylish effect called a color flicker when the headlights are viewed straight on from a distance.
More Intensity The light from the headlight will brighten up the road better, making it easier for you to see in the dark.
Wider Viewing Area In pure darkness, you'll be able to see clearly across a wider distance with a clear lens in place.
Elimination of Dark Spots Without the frosted finish of a Fresnel lens, a projector headlight shines evenly across the entire beam, completely eliminating dark spots that can hinder your ability to see.
Getting the RightSize
When you're looking for custom headlamp lenses, you need to make sure that you select the right size for your light. First, you need to determine:
Lens Diameter Usually, the lens will be 2.5 inches or 3 inches wide.
Lens Focus HeightThis is the measurement from the flat part of the lens to the highest part inside of the convex crest. It will usually be 25 millimeters, 27 millimeters,or 30 millimeters in size.
At ShopPMLIT.com, we carry awide range of custom auto lighting solutionsfor those looking for analternative to the standard incandescent, halogen, or LED headlights that came installedin their vehiclesat the time of purchase. With options like clear lens custom headlights, to smoked headlights, to even black headlights, we offersomething for every custom headlight modification you can imagine. For assistance finding what you need for your custom mods, or for answers to specific questions, contact us today. To read more about headlights, please click here.